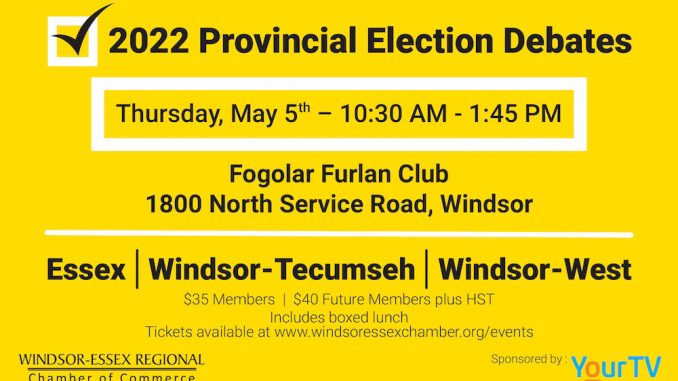 LaSalle  Post Reporter
The Windsor-Essex Regional Chamber of Commerce together with Your TV are partnering to bring the 2022 Provincial election debates on Thurs. May 5 to residents.
The debate, to be held at the Fogular Furlan Club, will include the candidates from the Windsor and Essex County ridings. 
Each riding will be assigned a 40 – minute debate, with 10 minute break in between sessions.
The event will be moderated by Patty Handysides from AM 800.
For more information and to register visit windsoressexchamber.org/events