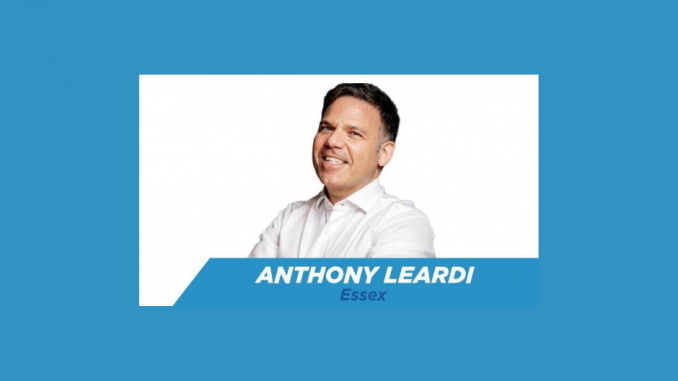 Matt Weingarden, LaSalle Post Reporter
Doug Ford's Progressive Conservative government has won a second majority government across Ontario.
Voters in the riding of Essex have turned the riding blue after 11 years of NDP leadership.
PC candidate Anthony Leardi has won the riding of Essex.
The PCs haven't won in the area provincially since the 1960s, and since the riding was recreated as Essex in 1999, it has been held by the Liberals or NDP provincially.
PC Leardi had 24,682 votes while the NDP's Ron LeClair received 13,699, Liberals Manpreet Brar 3,951, Frank Causarano 3,305, Danielle Sylvester, New Blue Party of Ontario, 1,283, Nicholas Wendler, Green Party of Ontario 979 and Kevin Lindfield, None of the Above Party, 269.
The number of registered voters in the riding of Essex is 102,768, resulting in a 47 per cent voter turnout.
In Windsor-Tecumseh, PC candidate Andrew Dowie, has been elected. Progressive Conservative Trevor Jones was elected in the Chatham-Kent-Leamington riding.
The only riding that remains orange in the region is Windsor West. NDP candidate Lisa Gretzky was re-elected.
Seat count is as follows:
Progressive Conservative Party of Ontario – 83
New Democratic Party of Ontario – 31
Ontario Liberal Party – 8
Green Party of Ontario – 1
Independent – 1