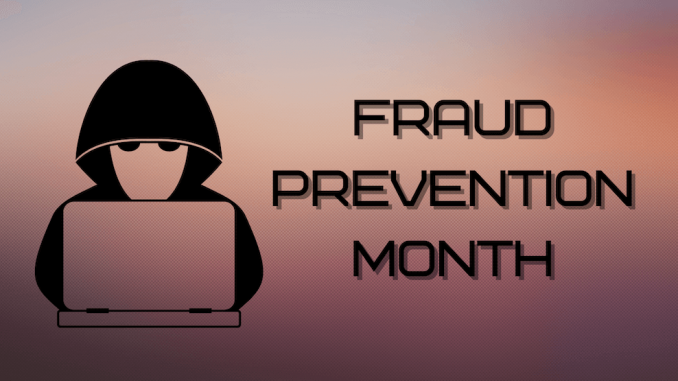 By Matt Weingarden – The Lasalle Post Staff
The Ontario Provincial Police Anti-Rackets Branch and Serious Fraud Office Ontario in concert with the Canadian Anti-Fraud Centre are launching the annual Fraud Prevention Month campaign.
This year's national fraud prevention campaign will focus on impersonation scams and various frauds that prey upon vulnerable consumers and businesses. A majority of the scams and frauds involve an aspect of impersonation, with suspects posing as a trusted individual in order to steal victims' money or personal information.
The OPP is committed to working together with law enforcement partners to create awareness by highlighting the various ways that all Ontario residents are being targeted by fraudsters. Through awareness and education, Ontario residents can be better prepared and protected.
"Fraud is an insidious crime.  These crimes are often devastating to the victims and their families," said detective superintendent Dominic Chong, the director of Financial Crime Services for the OPP.
"I encourage everyone who has been a victim of fraud to report it to police and the Canadian Anti-Fraud Centre. Victims of fraud are victims of crime, the shame should be placed on the criminals who commit the crime, not on the victims."
The public is encouraged to engage in the conversation to help recognize, reject and report fraud.
If you do fall victim to a fraud or know someone who has, contact your local police service or Crimestoppers to report the crime and also report it to the Canadian Anti-Fraud Centre by phone 1-888-495-8501.