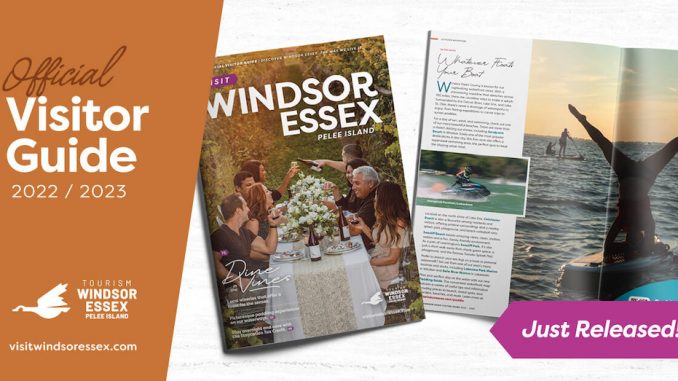 LaSalle Post Reporter 
The 2022/2023 Official Visitor Guide has been released and it is the perfect way to make trip planning through #YQG a breeze.
Filled with suggested itineraries, stunning images and unique editorials to give visitors and residents a taste of all there is to discover in Windsor Essex.  
You can request copies of the Visitor Guide for your business by clicking here. Requests will be delivered in June. To view the Visitor Guide digitally click on the link below. 
It's time to get out and explore all that Windsor Essex has to offer from outdoor adventure, culinary delights and family fun! It's also the perfect opportunity for travellers to take advantage of the Ontario Staycation Tax Credit.
For more information about Tourism Windsor Essex Pelee Island visit www.visitwindsoressex.com/