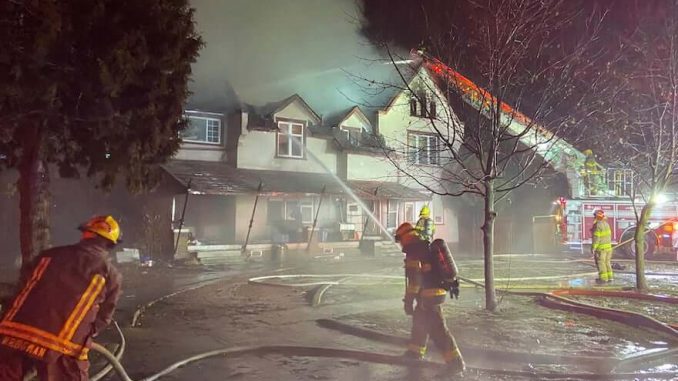 The Lakeshore News Staff
Chatham-Kent fire officials are reporting that two persons rescued from a house fire have been confirmed deceased.
Firefighters remain on scene at 315 Elgin St in Wallaceburg for a structure fire that started around 2 a.m.
Station #3 – Wallaceburg was called out this morning and arrived on scene within minutes. Crews from Station #2 – Chatham and Wallaceburg volunteer firefighters also responded.
The fire is currently under investigation by CK Fire Investigators and the Office of the Fire Marshal.
Staff and Volunteers from Chatham-Kent Victim Services will be on-site at the James Street Mission at 719 James Street in Wallaceburg from 1:00pm to 5:00pm on February 17, 2022, to support anyone impacted by the fire overnight in Wallaceburg.
Staff and Volunteers will be available to provide emotional support and practical assistance to those impacted. For those in need of support that cannot make it today, please call Chatham-Kent Victim Services at 519-436-6630.